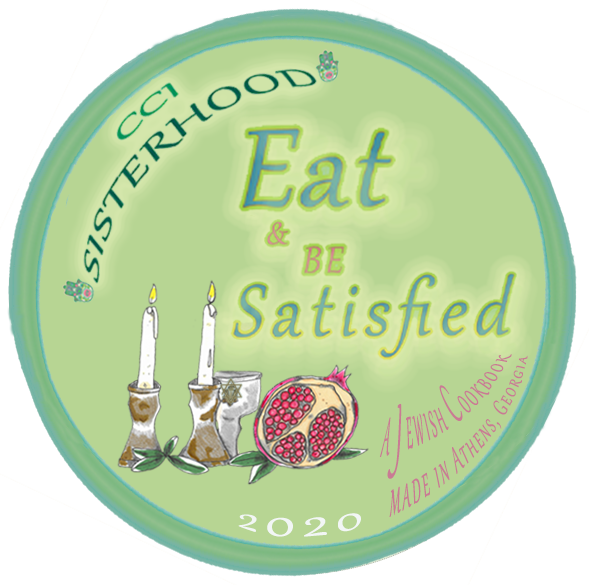 The Eat & Be Satisfied cookbook is spiral-bound, is set in large print on low-glare paper for ease of reading in the kitchen and has laminated covers. It features over one-hundred and seventy new and time-tested recipes by over ninety CCI Sisterhood members and community cooks, along with their anecdotes and reminisces. It contains traditional Jewish foods, Passover and Holiday recipes, southern specialties and modern fare. It also has poetry by CCI authors, illustrations by Hannah Wolff and was designed by Lizzie Zucker Saltz.
25% of the profits will be donated to non-profit agencies that combat food insecurity in Northeast Georgia.
To reserve your copy, please click on our order form, print it and mail it to Nina Borremans, 142 Featherwood Ct, Athens GA 30601.